Ladies, learning to relax is learning how to live the beach life. Your departure on that journey starts with a single step...followed by a 2 hour nap in a hammock. - Island Jay
SHOP POPULAR WOMEN'S TEES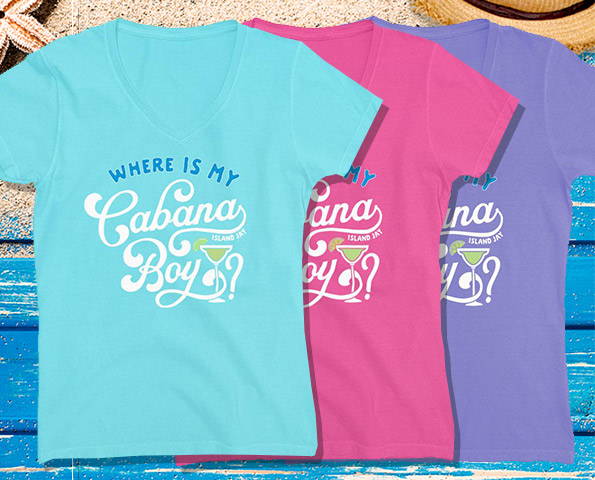 May I Suggest You Always Ask:
"Where Is My Cabana Boy?"
We get many emails from our followers thanking us for their Cabana Boy tees. We also get emails from men that were not happy they received a Cabana Boy uniform Tee as a gift. I are sorry you are not amused and missed the point.
- Island Jay
Not Your Average Beach Jewelry
Simple wearables that will last and be part of your vacation memories. Did that line make you ferl all warm and fuzzy? Well it did to me. No, I am not crying. You're crying. - Island Jay