Soft & Comfy
Your Cabana Boy's uniform needs to feel good. Our Cabana Boy tees are made from 100% Preshrunk & soft ringspun cottons.
It Speaks For Itself
Patrons will know exactly who the Cabana Boy is and that their needs will be met.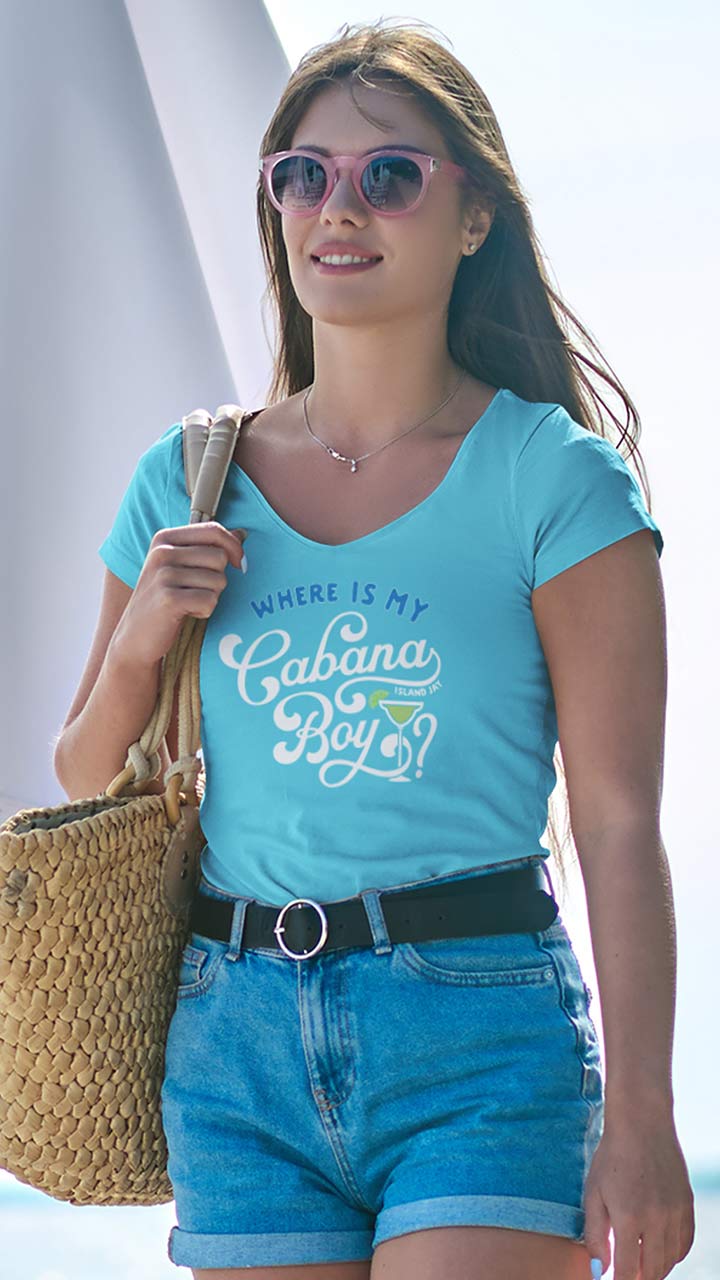 Best When Paired
And now we see the uniform for the dependable Cabana Boy!
The Cabana Boy knows when and where he is needed. His satisfaction comes from the happiness he brings his patrons. His happiness comes from the limited few that truly appreciate the services a Cabana Boy can provide.
The Life of a Cabana Boy
He may not always make his way in the realm of a Robert Louis Stevenson novel, or on the guest list of a yacht…hell, he may not even find his name at the bottom of a resort roll call list.
But when he is needed, he is there in uniform.
---
Trademark & Copyright Note:
Island Jay is the original creator of the "I'm the Cabana Boy" brand. It has come to our attention that other websites, including sellers on eBay & Amazon, have been counterfeiting our designs. Pretenders, thieves, and unoriginal losers each and every one of them. Not only are these criminals in violation of our legally protected trademarks and copyrights, they're selling grossly inferior knock-offs at discount prices and hurting our good name in the process. Please protect yourself and the good people who have built our brand by purchasing only from the Island Jay family of websites.
Got Salt?
Wish in a variety of colors. Like the design.