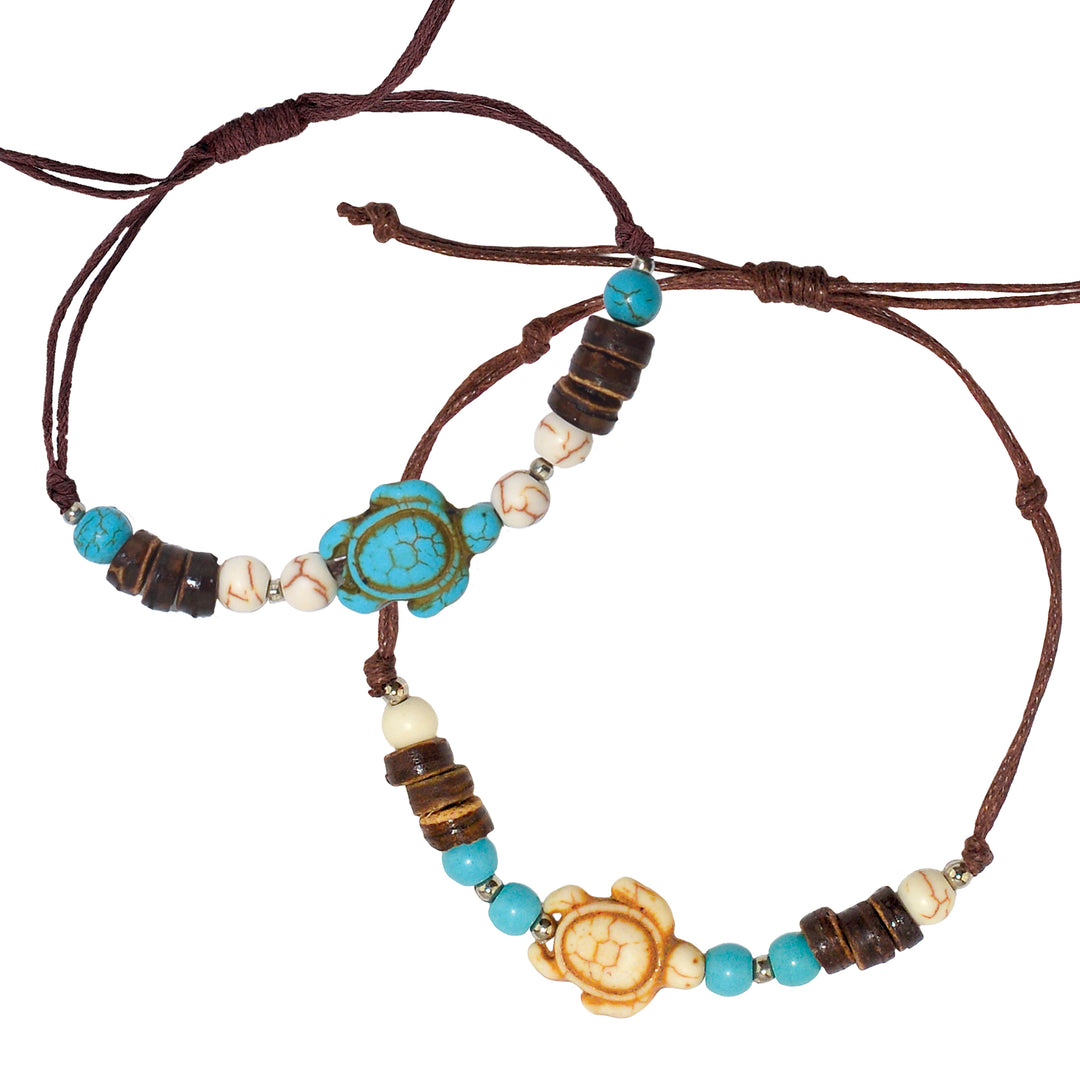 Wood Bead & Howlite Sea Turtle Bracelet (2 Pack)
---
One purchase gets you two bracelets.
Introducing the Wood Bead & Howlite Sea Turtle Bracelet - a beautiful design inspired by coastal charm.  At its heart is a charming sea turtle charm designed to remind you of the serene calm of ocean life.
Every bead in this bracelet tells a story of the beach; the warm wood represents the sandy shores. The sea turtle is an enduring symbol of longevity, peace, and endurance, grounding the piece in a deep sense of oceanic tranquility.
Adjustable to fit most adults.