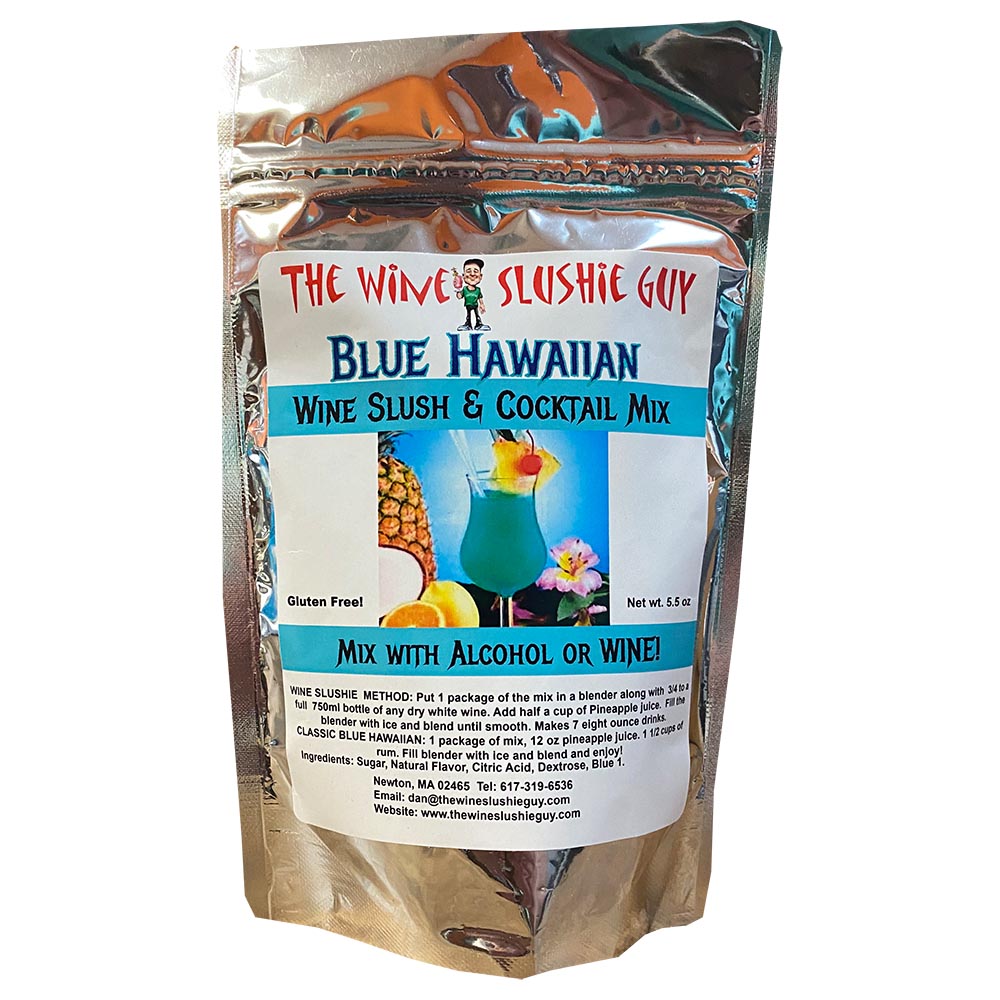 Wine Slushie Guy - Blue Hawaiian
---
Wine Slushie Guy - Blue Hawaiian. Think tiki torches, hula girls, and big waves.
Each slush mix makes Seven 8oz glasses. That's 56oz of goodness from a 5.5oz drink mix!

How To Make Wine Slushies

To make wine slushies using the full pack, fill the blender with ice first, add the dry slush mix package and add alcohol and blend for 30 seconds. You can use wine or hard liquor, vodka, rum, or gin. For wine, use a dry white wine – chardonnay, pinot grigio works on all flavors.
If you want to do only half a batch, just cut the directions above in half. 

If using hard liquor, fill the blender with ice, add dry mix slush package, add 1 ½ C of hard liquor, add 1 ½ C water and blend. Seltzer water is even better. This will give you 3 cups of liquid that a regular bottle of wine has (750 ml). Each slushie will have roughly a shot of hard liquor. If you want more, adjust the proportions as you see fit...you know who you are :).