A Summer Breeze will put the mind at ease! 
50% cotton, 50% polyester. Why 50/50? Because we always share.
Super soft Attractive people will want to put their hands all over you just to touch it. You'll pretend this is a huge imposition.
Double-needle stitching throughout. Yeah, you read that correctly. Double!
In other words, it's a damn good quality hoodie. This is not some cheap, thin hoodies that you buy at a big box store next to the motor oil and an 8 gallon drum of artificial coffee creamer.
1x1 ribbed cuffs and waistband with spandex. No 80's throwback memories, please. 
Two Ply Aluminum grommets. Count em! One, two... ok we're done. 

Congratulations on making the smartest purchase of your lifetime.


If anyone asks what you did today, just show them the Island Jay item you purchased and enjoy a well earned round of applause.
Your purchase grants you complete and unfettered access to Island Jay, a magical land of recreation and relaxation. It's a place that you should strive to visit every day of your life, and it's my job to help get you there. Don't just dream the beach life, live it.
Island Jay
Chief Relaxation Officer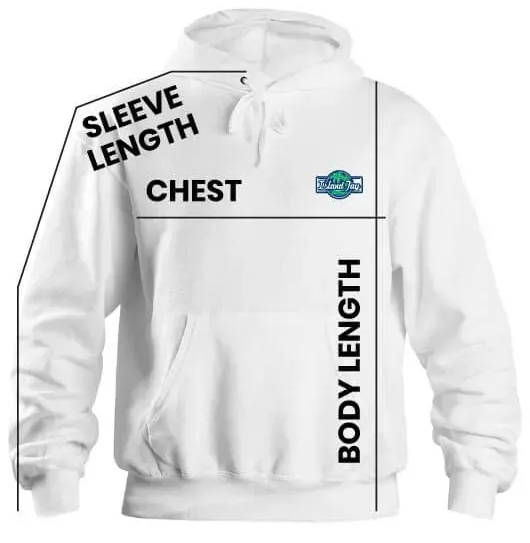 Many of our pullover hoodies, zip hoodies, and sweatshirts are unisex sized, including this one.
Helpful Tips
Women can order one size down from your Women's Island Jay Tee for a good fit with some bagginess.
Example: If you wear our tees in a size womens XL, then we suggest selecting a hoodie or sweatshirt in size L.
Men can order the same men's size Island Jay tee they wear now.