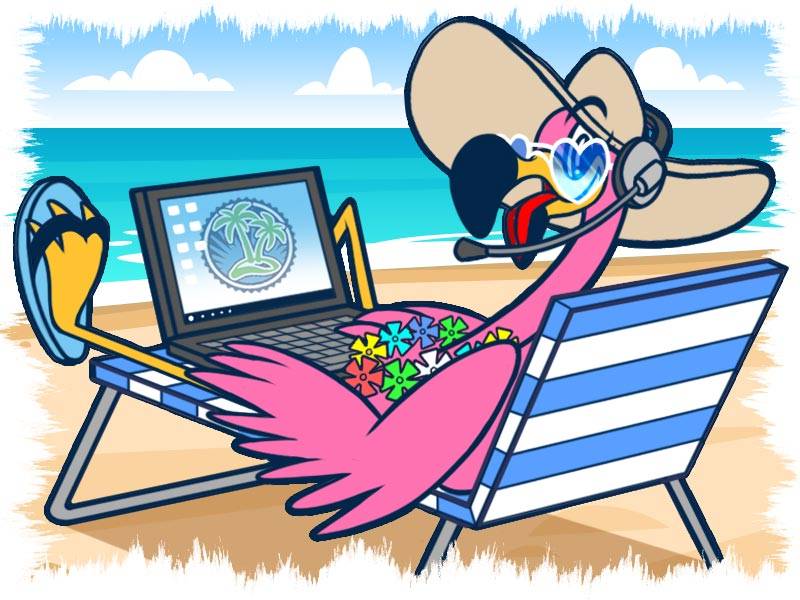 We realize you may have questions for us.
Some of them may be about our products; others may be existential like, "What's the meaning of life?" Kindly place your inquiries inside a bottle and fling it into the nearest ocean.

If you prefer a quick answer, you can email us through the form below.
Our Flamingos will get back to you within one business day. Please check your spam folder if you do not see a response. Our direct email is Guest@IslandJay.com.
You may also call us by phone.
Our Customer Service Flamingos are available Monday to Friday, 10am to 4pm EST, at 813-992-6550. If they are not there, please leave a message. They will return your call when they fly back in.
Yours in tropical relaxation,
Island Jay
---