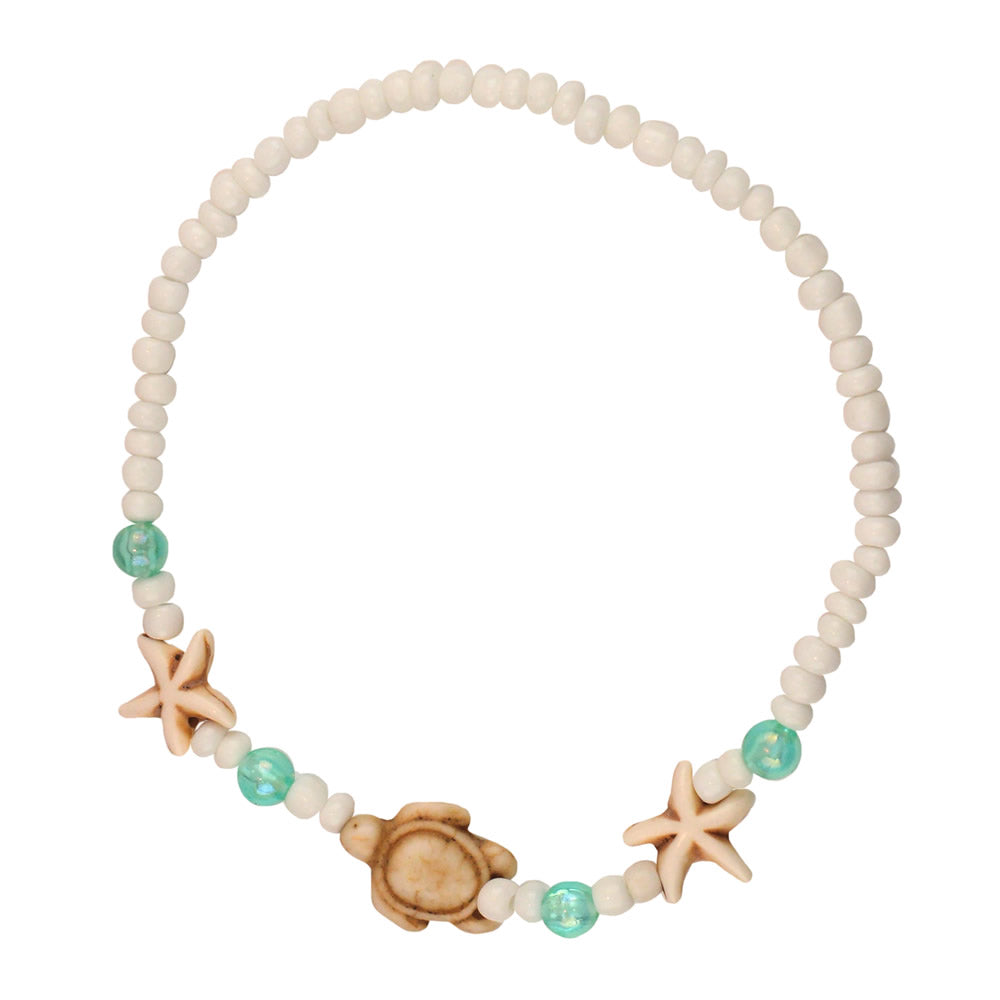 ---
Island Jay: Your One-Stop Destination for Relaxation
As the Chief Relaxation Officer, my goal is to help you embrace the beach lifestyle and find peace and tranquility in your everyday life.
Our collection of beach products is carefully curated to help you bring the essence of paradise into your home. But at Island Jay, we believe in more than just shopping. That's why we encourage you to explore our blog posts and social media pages, where you'll find inspiration and advice on how to live the beach life.
So why wait? Take a 60-second break from reality and come back to Island Jay. Whether you're shopping for beach products or just looking for a moment of peace and relaxation, you'll find what you need to "Relax Your Life" here.
Yours in tropical relaxation,
Island Jay
Eye catching
Well made and fits her ankle just fine. It's been noticed a few times at the beach and also around the pool.
Outstanding product. I love it
This anklet fits so well. And it's cute
Great Little Gift - High Quality
The perfect Stocking Stuffer gift - Nice quality, cute little charm. As always, Island Jay's shipping was fast and well done.
Turtle anklet
Cute and well made. Can't wait for summer to wear it.
Anklet
I love the Anklet! It fits great and looks great!
2 anklets
Enjoyed this purchase, our 2nd purchase from you this season.
Starfish & Turtle Seedbead Anklet
anklet
Cute, beachy looking anklet. It's definitely on the bigger side, so it slips off if your not paying attention. Can not wear in water or it will come off, so be careful. Luv this site