Island Jay Blue Hawaiian Recipe - Drink Tutorial #2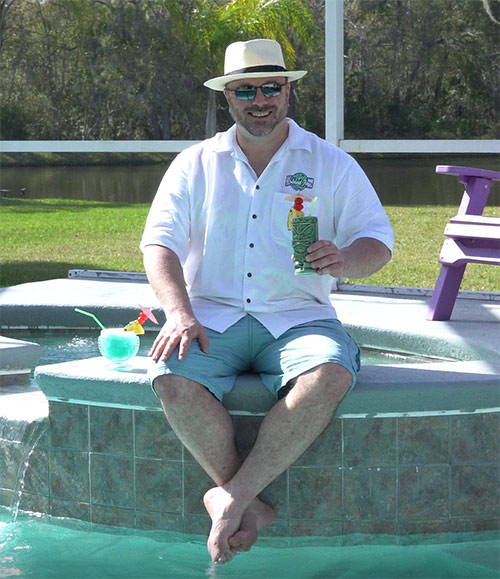 Welcome to our second Island Jay bartending class. Today we will be making the Blue Hawaiian. Not to be confused with the Blue HAWAII, the Blue Hawaiian is a spin on the classic pina colada and can be made on the rocks or frozen.
White Rum 3oz


White rum, also known as silver rum, is the usual choice. Get something good like Island Jay's Rum (Coming 2022). Until then, Bacardi will be great.

2oz Blue Curacao


It's blue, just like the drink. I don't see the resemblance but I have been wrong before.

4oz of Pineapple Juice


Nothing funny about pineapple juice.
1oz Cream of Coconut


Get the good stuff. It is worth the extra buck. If you want your drink to be sweeter you can add more.

Ice

Pineapple Slice & Cherries for Garnish
Now you can make this shaken or stirred, but if you're a James Bond fan like I am, go ahead and grab your cocktail shaker.  
🎥 Island Jay's Blue Hawaiian Video Recipe

Grab the Tiki Mugs Featured In This Video
---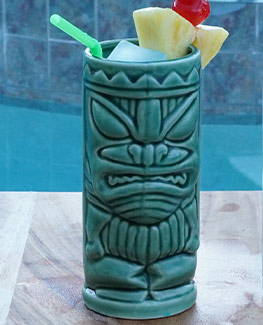 Shaken, not stirred:
Add ice to a good glass or cocktail shaker

Pour in the ingredients.

If you are under 40, then Shake it up! If you are over 40, Shake, Shake, Shake Senora!
If you do not understand these references, then simply shake up your drink to mix it.

Add ice to your Tiki Mug or any smaller size glass.

While straining out the ice, pour your drink into the Tiki Mug.

Add your pineapple slice and cherries to garnish.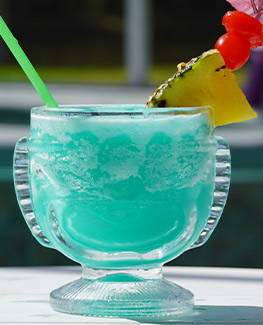 Blended:
Add the ice and all ingredients directly into your blender.

Cover your blender and press the button that says Blend.

Keep blending for about 20-30 seconds. This is a good time to ask if anyone else wants a drink. Since they cannot hear you, they likely will not respond. More for you.

Pour into

a Tiki Mug or glass of your choice.

Add your pineapple slice and cherries to garnish.
See you next time on The Island and please share your comments below about your Blue Hawaiian drinks.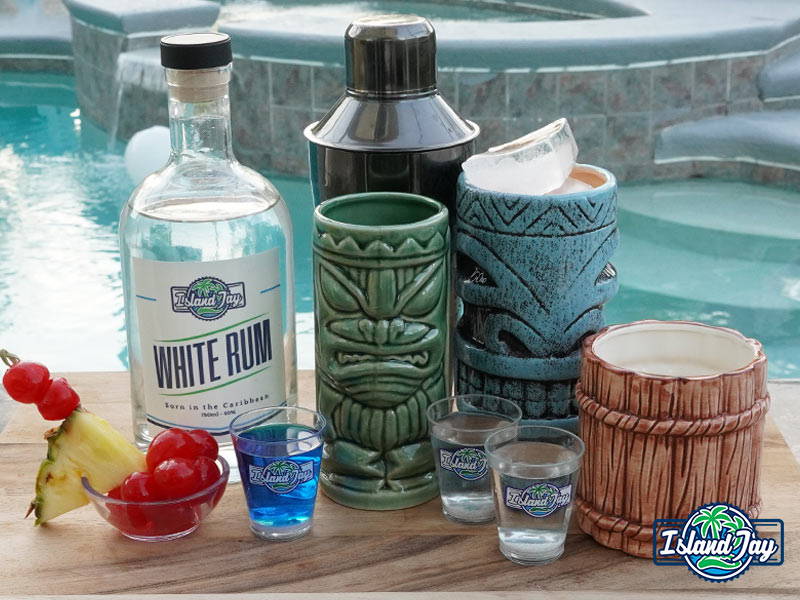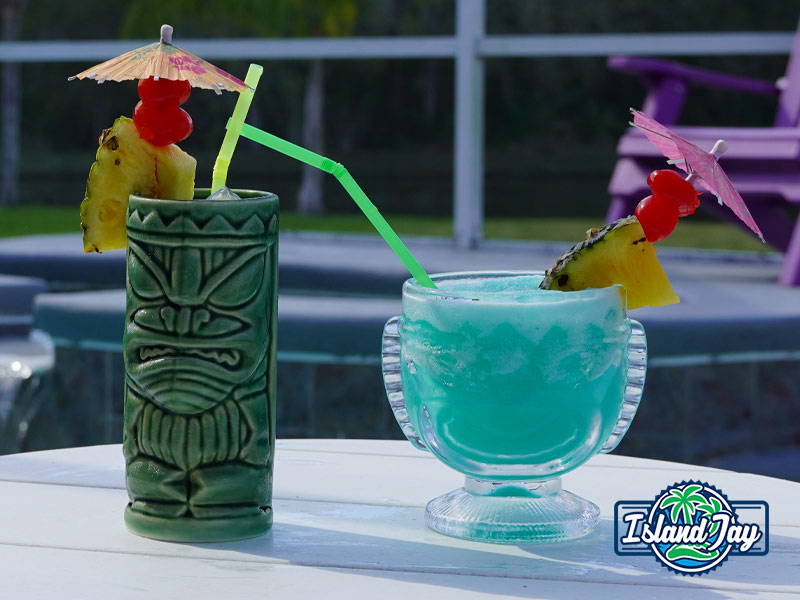 ---
9 comments
---
---